ENTS,
Sorry for the post spam! I suddenly got motivated to write a couple trip reports I've been intending to do for ages...
In addition to the two other reports I posted, I've measured or seen a few other trees here and there in the past several months that are probably notable enough to mention in a conglomeration such as this.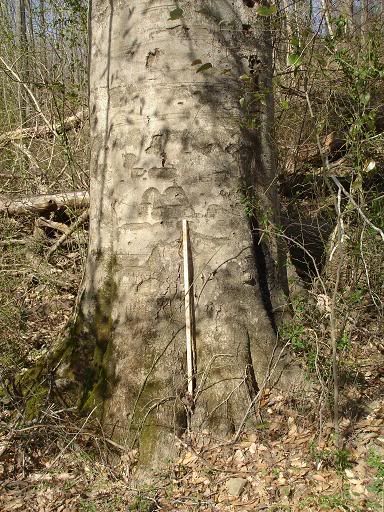 Here's a beech that is located along Blackwater Creek, literally in my own backyard! Though incredibly enough I have yet to mesasure this tree, the yardstick should give some sense of scale. I believe it to be in the 10-12' CBH range.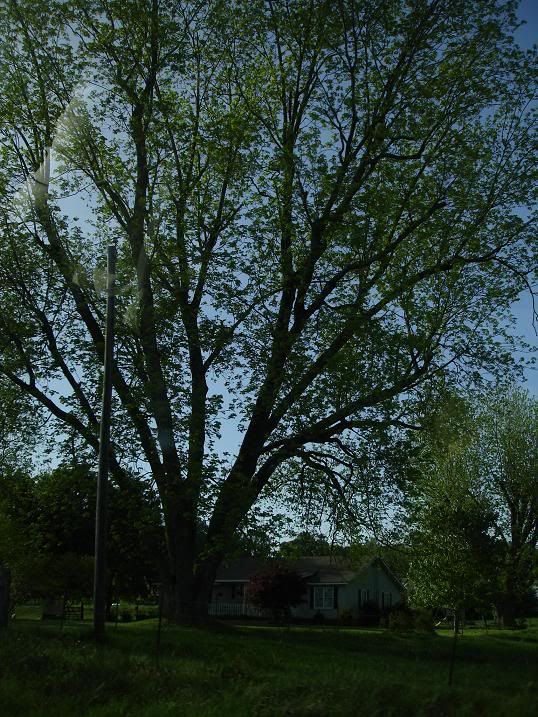 A pecan tree from Clay County, Alabama, that I photographed when in the area to buy a couple of horses. I have no idea why I decided to include this image, but it looked pretty big from a distance.
Fresh hemlock foliage from Bankhead National Forest.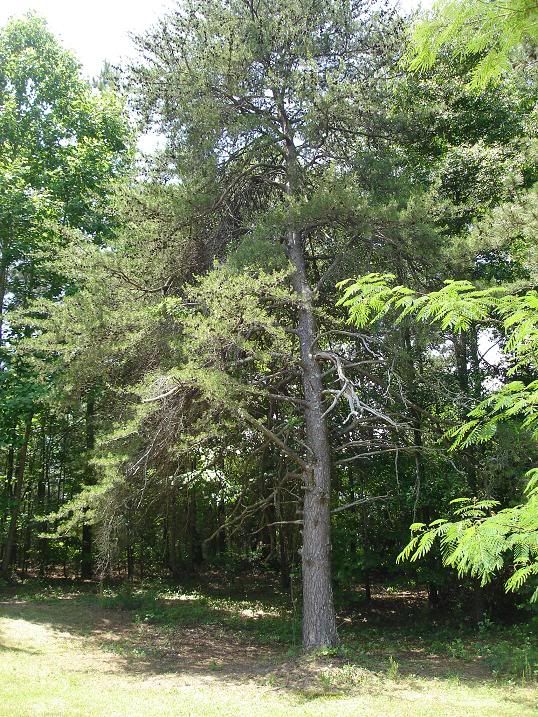 A pine on family property in Saragossa, Alabama; I am not certain if the tree is Shortleaf Pine or Virginia Pine, but if the latter, it's probably the largest I can recall seeing. I measured it somewhere around 6' CBH. This tree is within about 100' of the southern red oak below.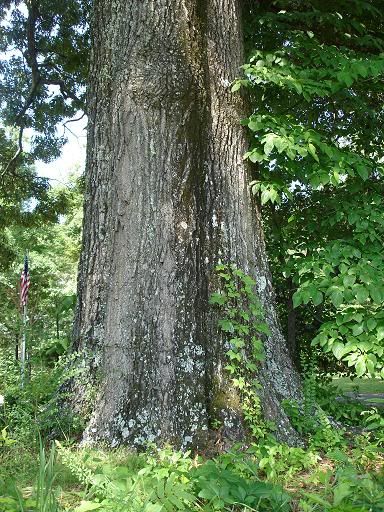 Here is a southern red oak that I term the Humphries Family Oak. I've come to notice that southern red oaks are sort of the Upper South's answer to live oaks, often attaining considerable spread and trunk diameter (there are actually many planted live oaks around here, in Zone 7A; they aren't very large but have beautiful form). This tree on Saragossa Road, a few miles from the house, is 16'1" CBH, which is the second largest tree I can recall ever measuring (after the Sipsey Poplar). I would love to one day get a height and spread number on the tree.
There are also a number of good-sized winged elms in the area; downtown Jasper streets are often lined with the species. One in front of my dentists' office downtown is >8' CBH, but I lost the paper where I recorded the exact measurement. I have photos but couldn't track 'em down on my external hard drive. I could go on and on with tales of other fairly large trees in the area, but time and space run short, thus I must leave. Happy tree hunting, everyone!
~Z