I had heard that there was a very big cottonwood tree in a county park about 60 miles north of Charlotte. So I drove up there to see if it's true. The park is called Boone's Cave Park and was once a part of the North Carolina state park system. But the park's fate was based on it being the location of a home of Daniel Boone, but when there was nothing but circumstantial evidence that this was so, the state ceased to treat the property as a state park. In 2003 they finally sold the acreage to the county where it's located and it's now a county park.

I wanted to see the cave that is claimed was the temporary home of Boone, and I did that, but it wasn't the main reason I went. What I wanted to see what was billed by the county park service as the "tallest cottonwood in North Carolina". They claim that it's over 157 feet tall. My gut feeling is that it's not that tall, but I have no way of measuring it. It did seem to have lost part of its crown recently, but when I looked at the snag, which is still nearby, it didn't seem to me to have been higher than any of the limbs currently standing tall.

Still and all, it's an impressive tree. And I'm very glad that I got out to see it. The river was flooded, so I had to take an alternate route to reach the tree without having to get wet. The park supervisor had told me that the first route I wanted to take was probably so far underwater that trying it would have been dangerous. So I didn't even try. The other route was a little longer but a lot of fun.

Click on image to see its original size
Click on image to see its original size
Click on image to see its original size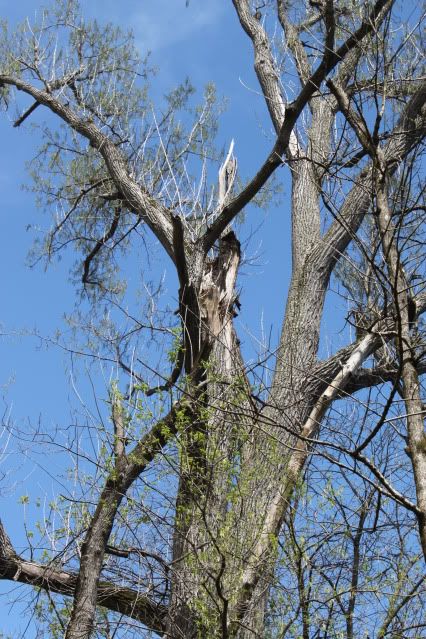 Click on image to see its original size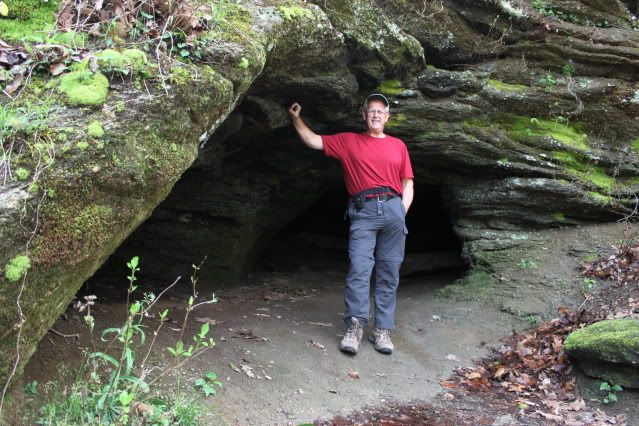 Click on image to see its original size